Products
Please contact us to get the current prices and/or to order at 715-644-2275 Ext. 805. We ship UPS within the Continental US only. We charge the UPS shipping fee based on package weight and destination in addition to a $7 handling fee. No shipping during high-temperature months (call to confirm).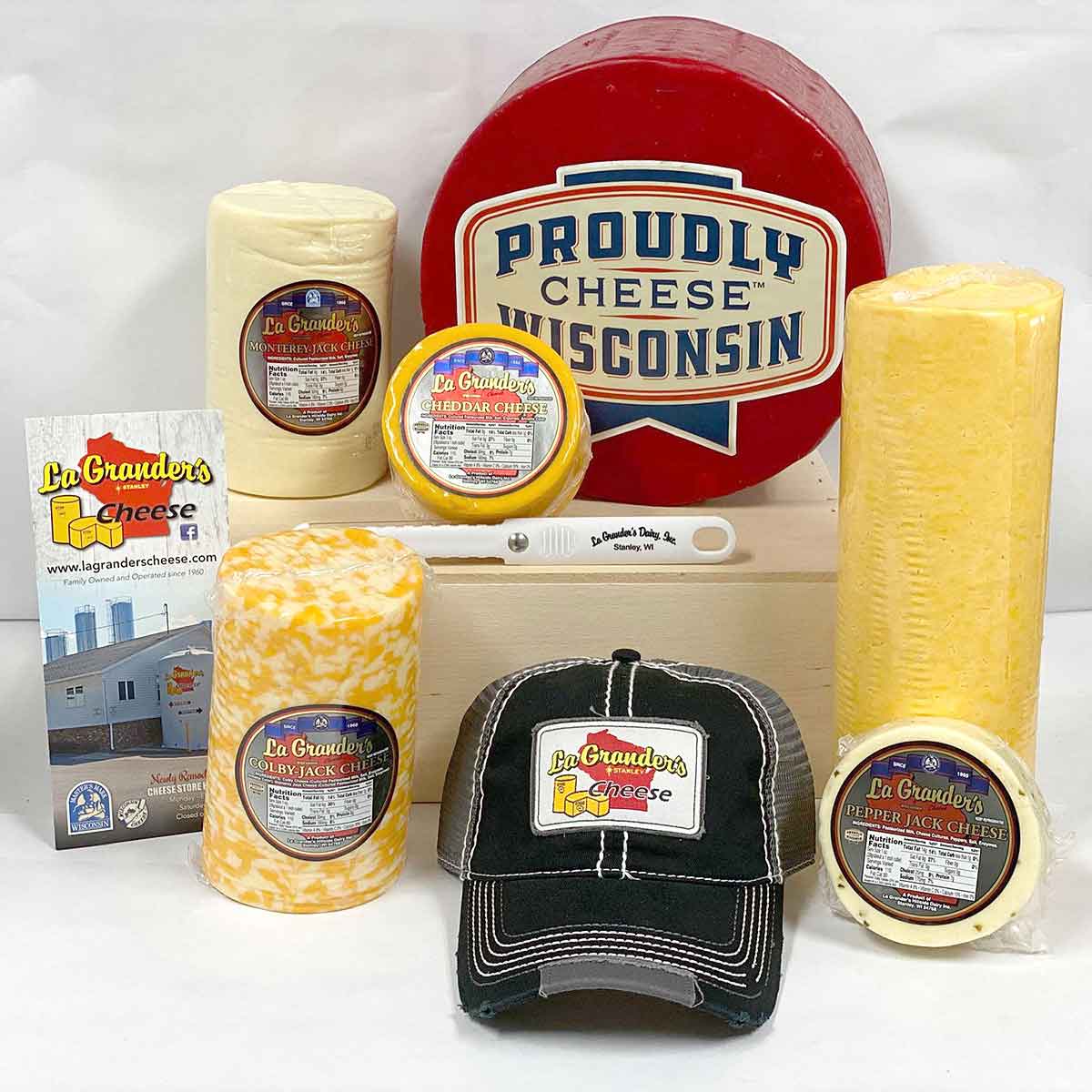 ---
Our Specialties
Cheddar:
Mild (0-3 Months)
Medium (3-6 Months)
Aged (7 Months – 1 Year)
Sharp (2-3 Years)
5 Year
7 Year
6 lbs. Horn:
Colby
Cheddar
Monterey Jack
Habanero Jack
Colby Jack
Pepper Jack
13 lb. horns of Colby and Colby Jack are available upon special request
---
Our Custom Pucks
Approximate 1 lb. cut pieces sealed with the "LaGrander" label. We have Cheddar, Monterey Jack, Colby, Pepper Jack, and Colby-Jack. Other varieties of LaGrander's Cheese and flavored Gouda Cheese available while supplies last.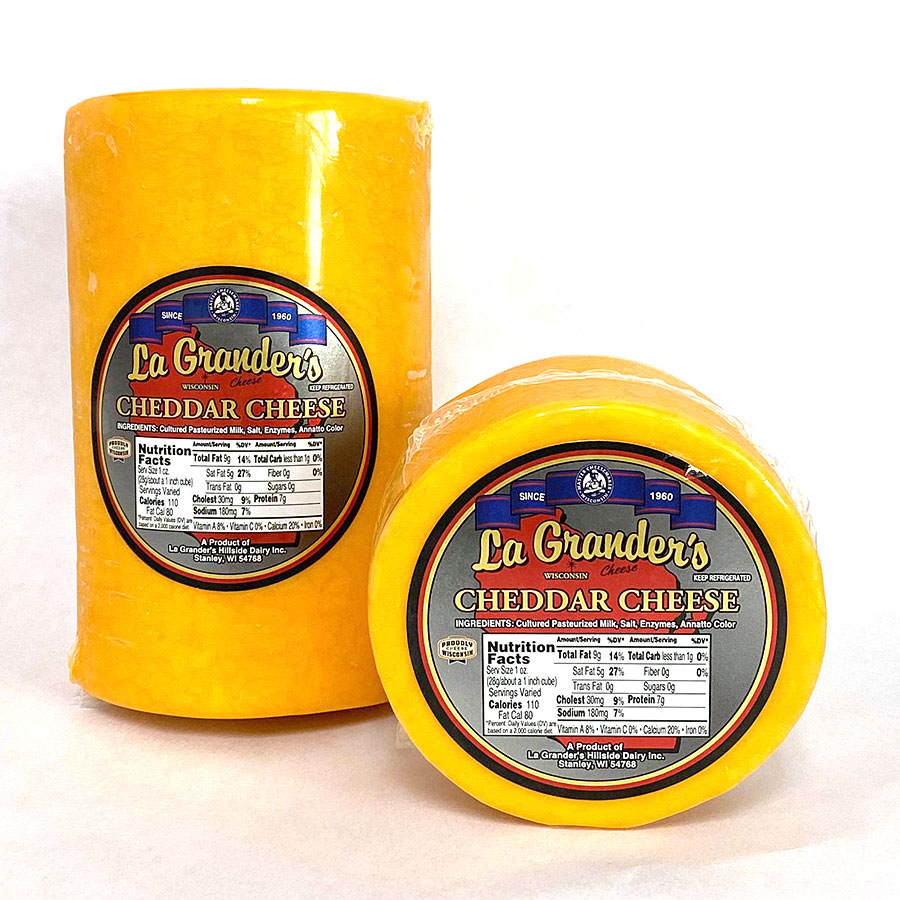 Cheddar Cheese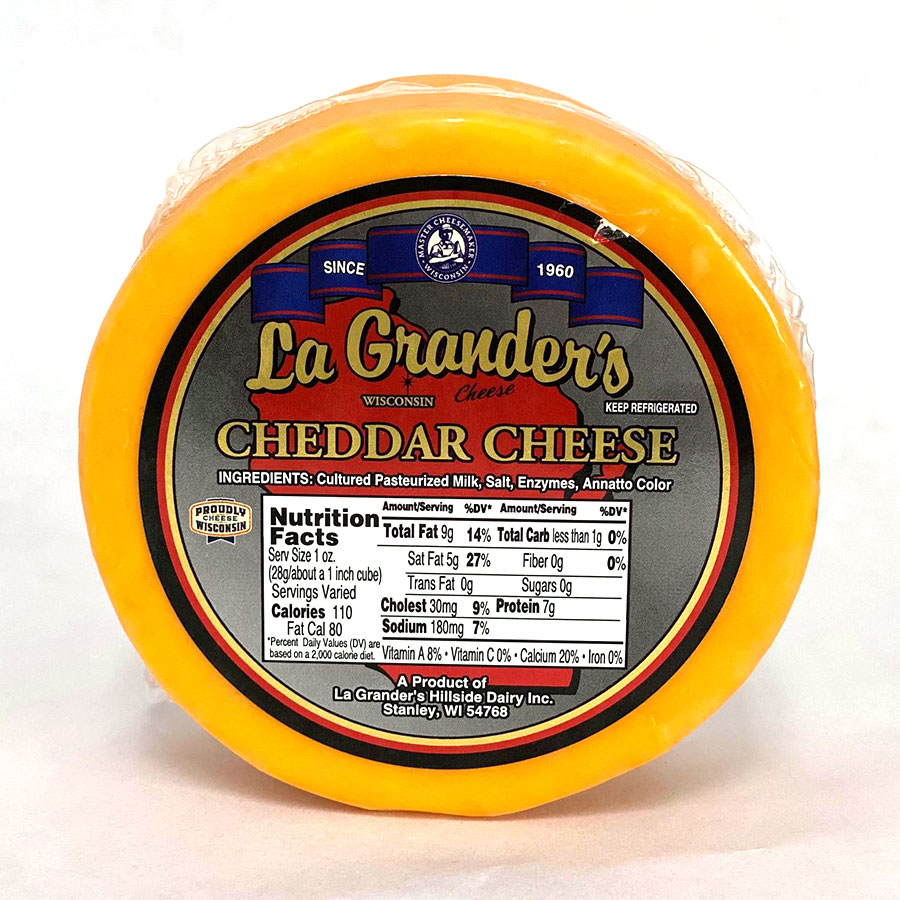 Cheddar Cheese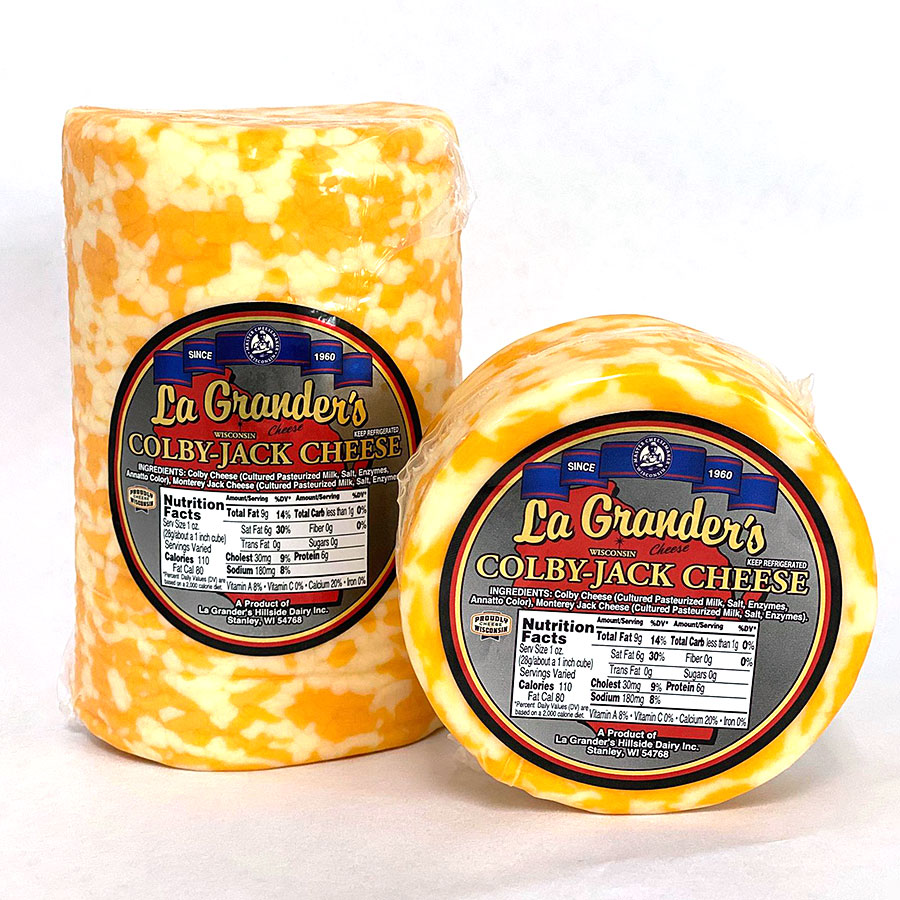 Colby-Jack Cheese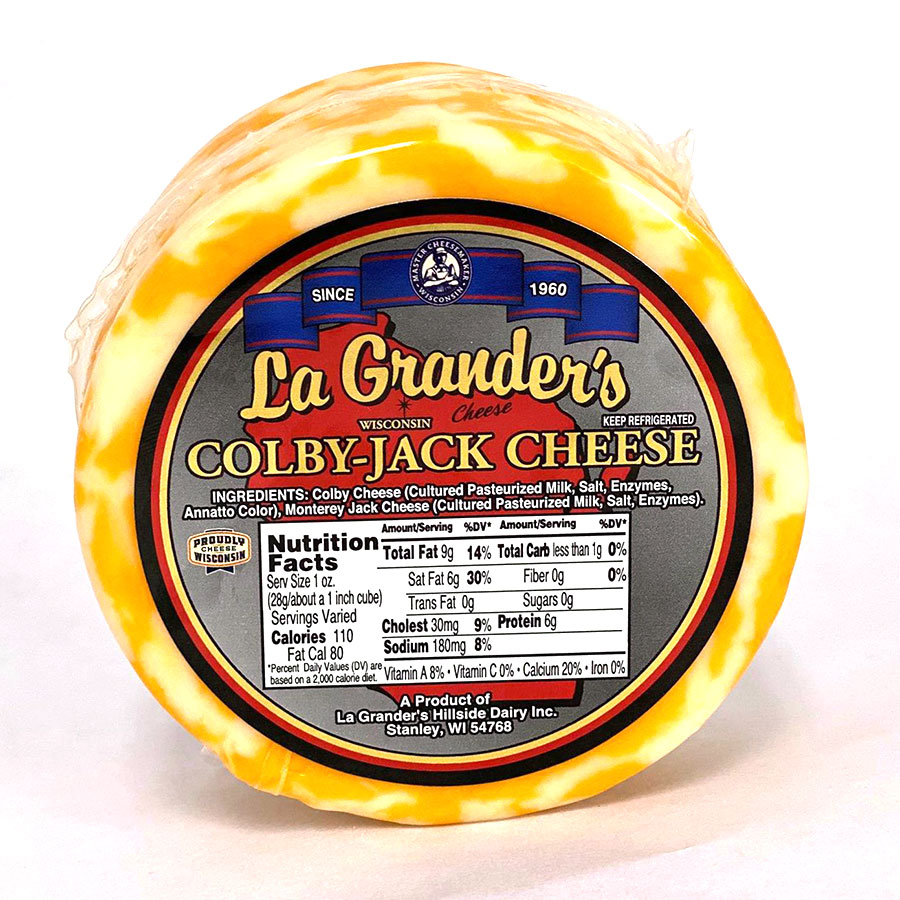 Colby-Jack Cheese
Monterey Jack Cheese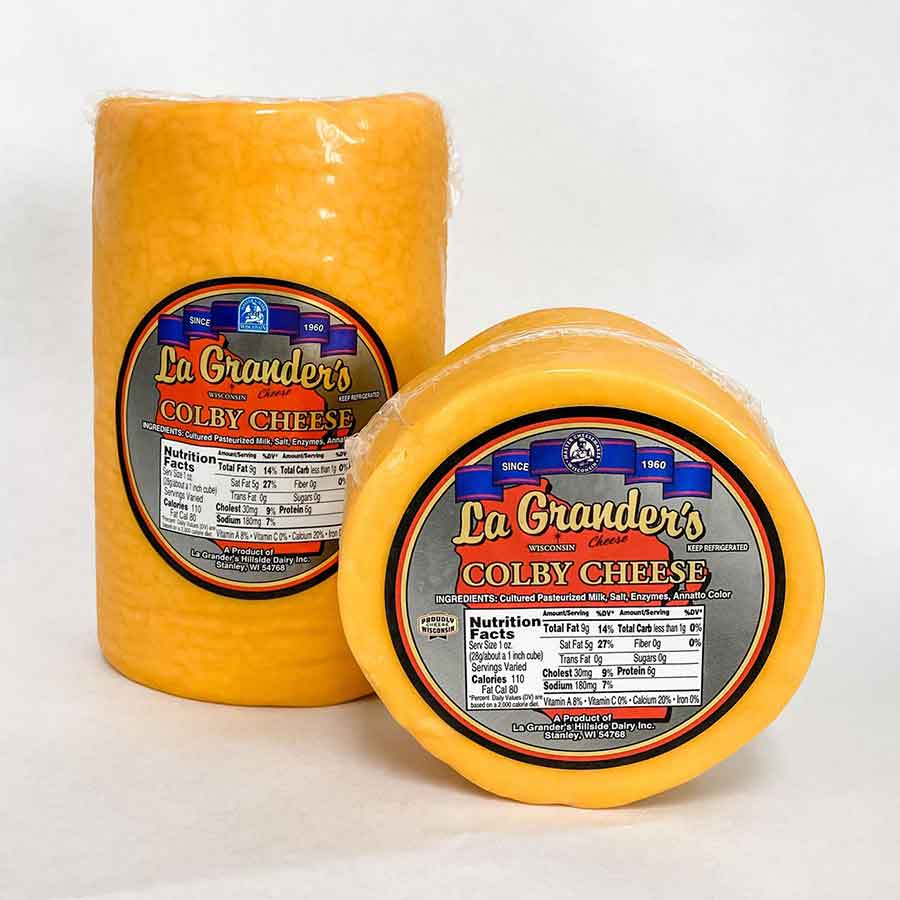 Colby Cheese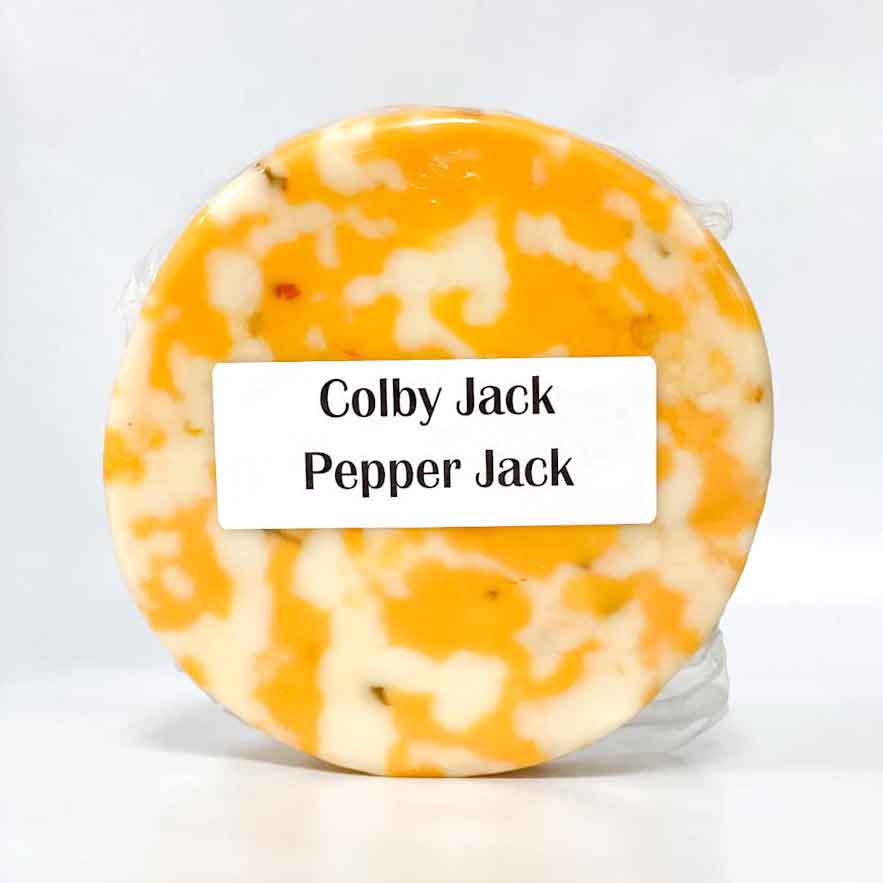 Colby Jack Pepper Jack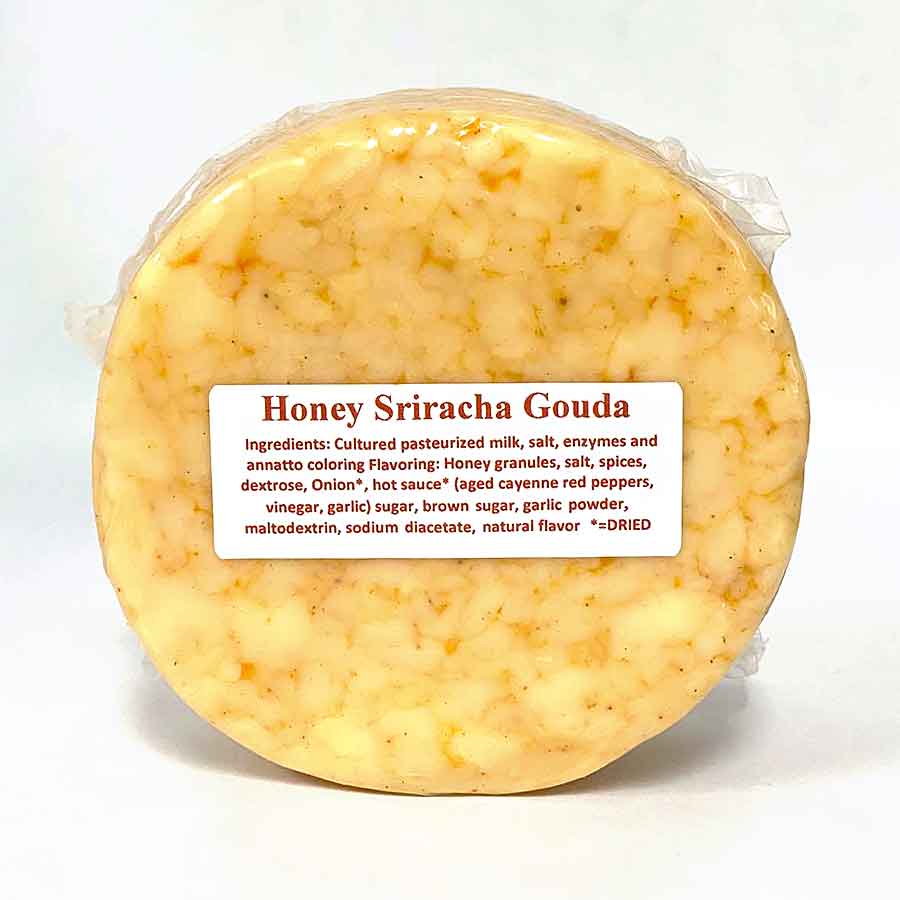 Honey Sriracha Gouda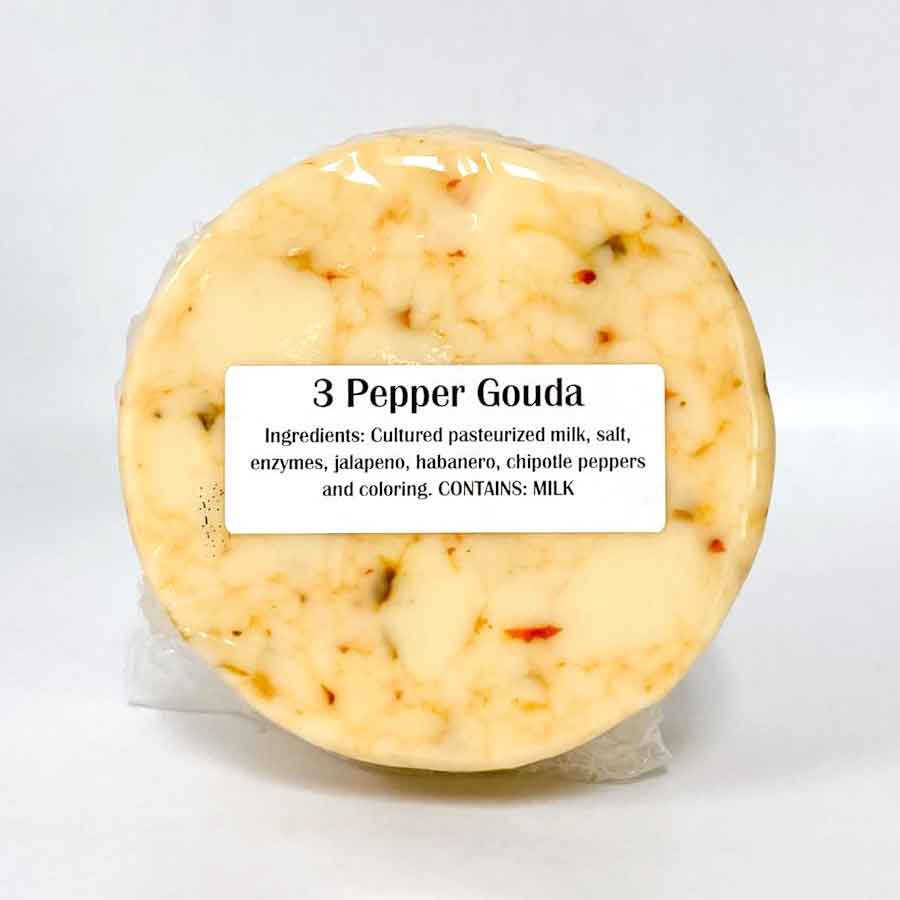 3 Pepper Gouda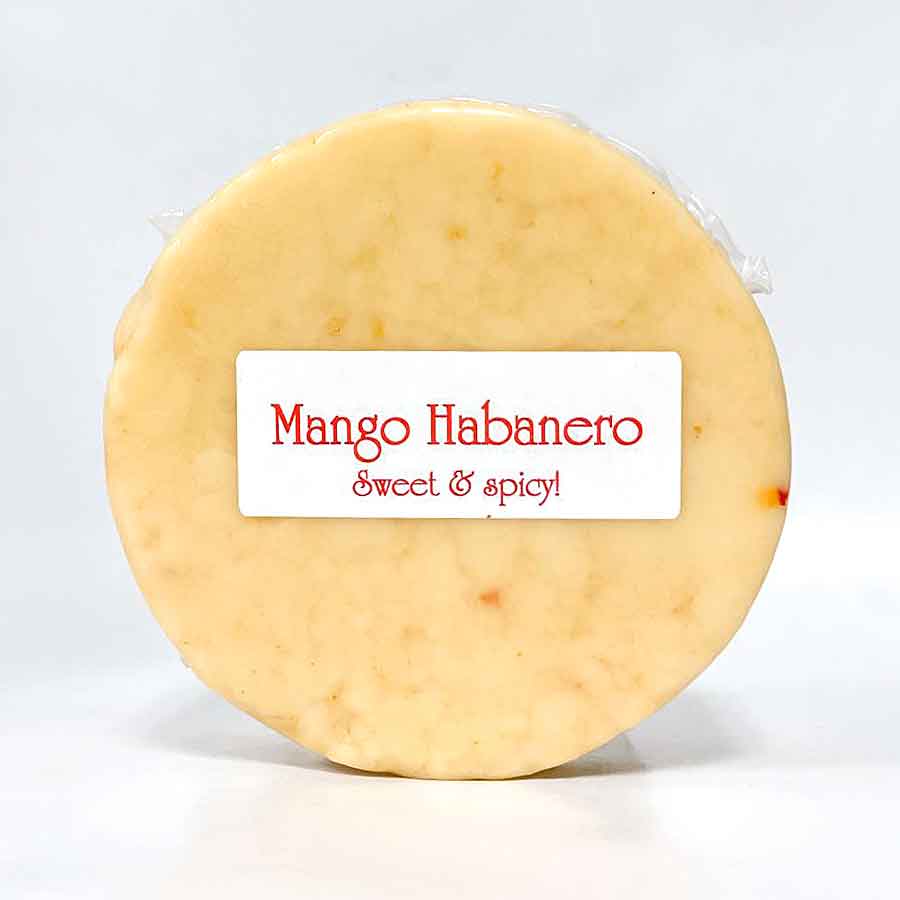 Mango Habanero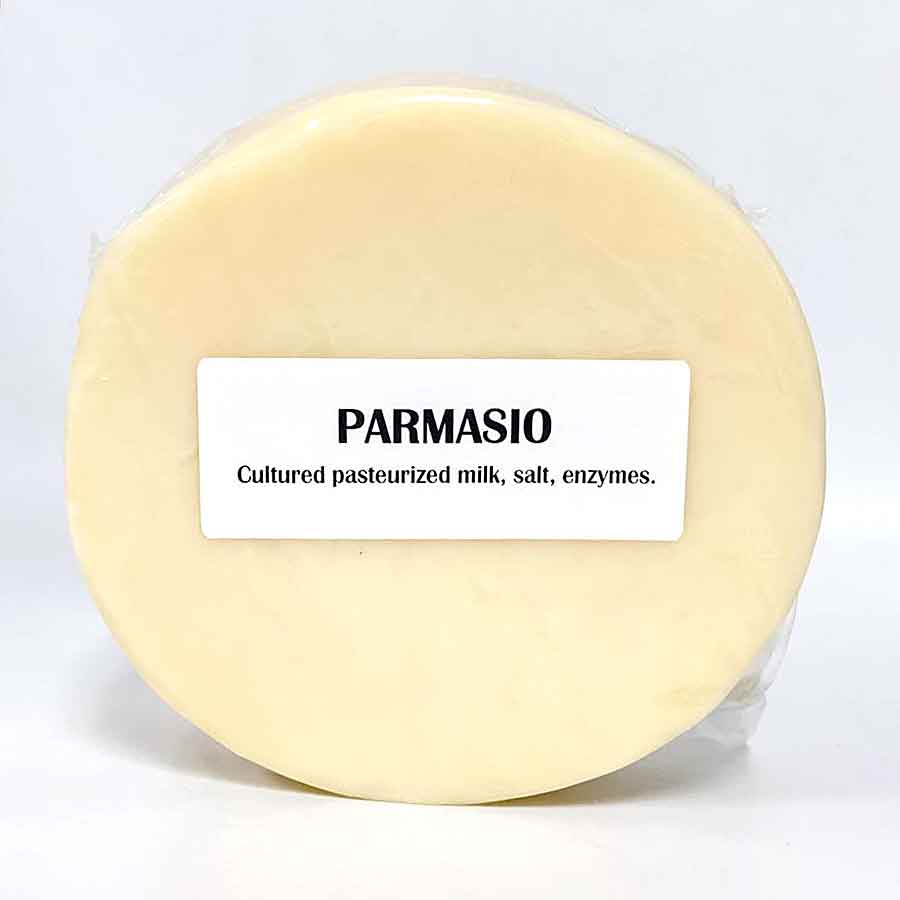 Parmasio
Scorpion Pepper Gouda
---
Appetizers:
Cheese Curds (Bags up to 10 lbs. available)
String Cheese
Nolechek's Sausage (Regular, Garlic, Garlic & Cheese)
North Country Cheese Spreads (varying flavors)
---
Other Available Cheeses
5 lbs. American
American Swiss Slices
3 lbs. American Slices
Mozzarella
German Brick
Farmers
Provolone
Baby Swiss
Parmesan
Muenster
WI Brick
Limburger
Blue Cheese
Regular Swiss
Smoked Cheddar
5 lbs. pre-shredded Mozzarella
5 lbs. pre-shredded Cheddar
---
Flavored Process Loaves
Whole 1 lb. & 5 lbs.
(Flavors: Bacon, Garlic, Horseradish, Swiss Caraway, Salami, and Onion)
---
Holiday Gift Boxes
Do not forget the gift of cheese during the holiday season. Take advantage of our holiday gift box program! Contact the Cheese Store at 715-644-2275 Ext. 805 to place your order. [ More info ]
---
Please contact us with questions and/or comments.